Monitoring Equipment
Efficient irrigation monitoring is closely linked to good selection and installation of monitoring equipment. Hidrosoph sells equipment from various manufacturers, which makes it possible to provide the best option for each project.
Regardless of the equipment brand or model, your data can be consulted simply by accessing the Irristrat platform.
Monitoring equipment commercialised by Hidrosoph includes climate monitoring equipment, water quality, allocation measurement and performance of irrigation systems, soil moisture and salinity and monitoring of the plant development characteristics.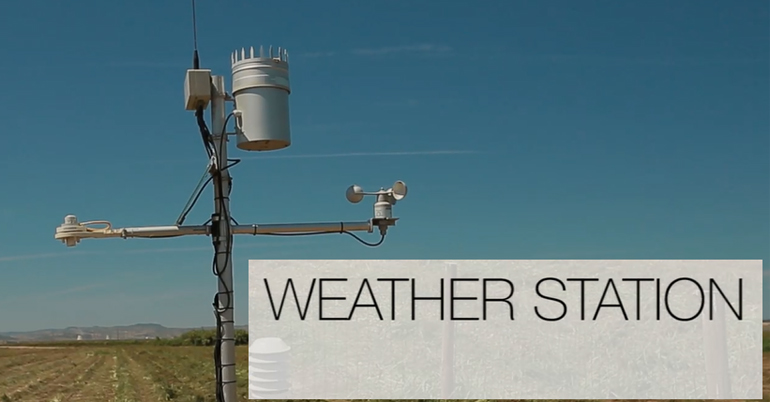 Automatic Weather Stations
This equipment is extremely helpful for monitoring and characterising the development conditions of the crops, helping to understand and predict their evolution.
With a key role in agriculture today, weather stations allow the crop's water needs, and the risk of occurrence of diseases and pests to be estimated.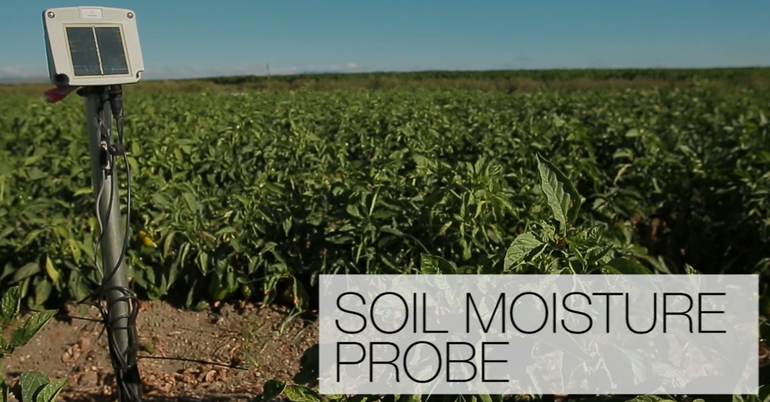 Soil Sensors
Soil moisture monitoring has long been a practical and efficient way of measuring the efficiency of plant irrigation and water use.
In addition to soil moisture, the same equipment can often monitor the continuing evolution of soil temperature and salinity.
Hidrosoph commercialises equipment from various brands in order to provide you with the best option for your project.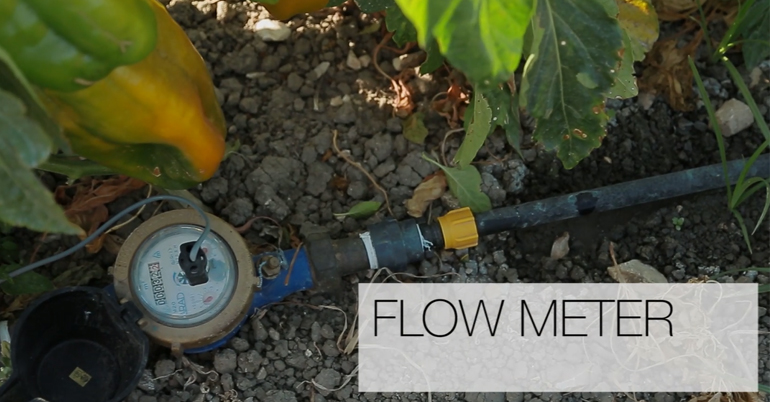 Measuring in the Plant
For more direct monitoring of the condition of the plant, the information obtained from measuring some plant characteristics is rather complementary, such as the dilation of the stem and the trunk over time, the fruit growth, the sap flow and the water potential.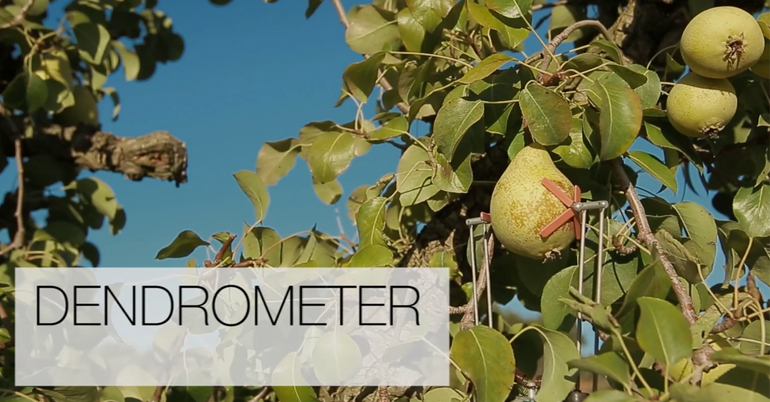 Irrigation Monitoring
For valuable support on the irrigation decision, it is essential to know how the system is being used and what its performance is.
The equipment marketed allows automatic recording of the irrigations carried out, simple and useful evaluation of the system's performance and can generate alarms and notifications, if so desired.